Capabilities are what you need to run your business. They are manifested in your processes, resources and key partners.
Capabilities are usually organized hierarchically and illustrated as a so-called capability map: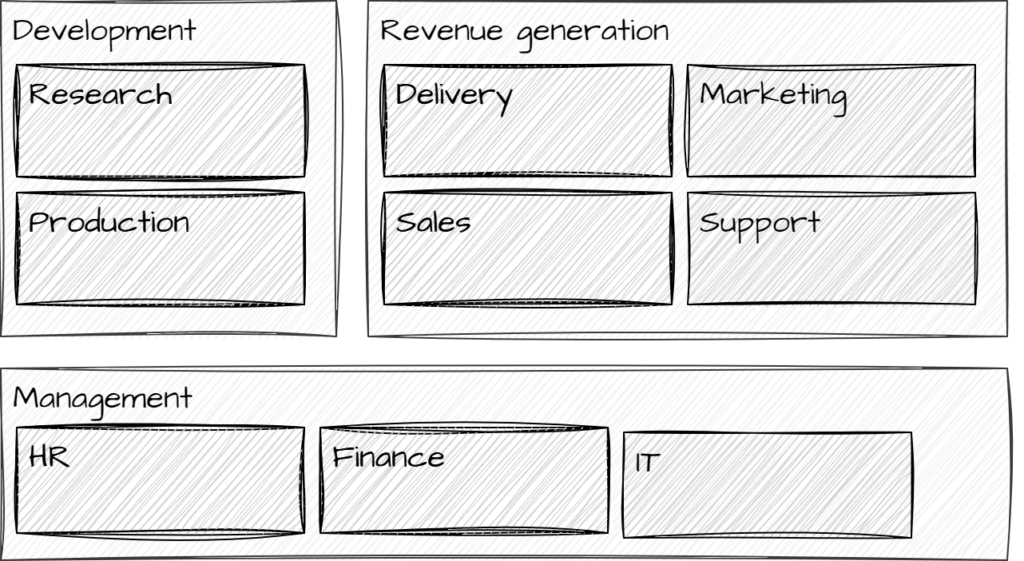 There's no scientific method to defining your capability map but there are some general principles you can follow:
Capabilities tell what the business is doing (not how) – in this case: revenue generation, development, and management.
Capabilities are not processes, activities or value streams – but they are sustained by one or more processes, preferably observable via well-defined KPIs.
More information
Read about Capability management in business at Wikipedia.